Meet Our Team
Our entire team at Banksia Grove Family Dental are dedicated to provide professional dental care to help improve your dental health and appearance.  We have a special focus on children and use the latest preventative dental treatments to ensure they have the best teeth moving into adulthood.
The Dentists and Gum Specialist at Banksia Grove Family Dental have many years of clinical and teaching experience in all areas of dentistry.  All of our Dentists and Dental Specialist trained and graduated at prestigious Australian Universities.  For more information on each of our dentists and gum specialist, please click on the name below: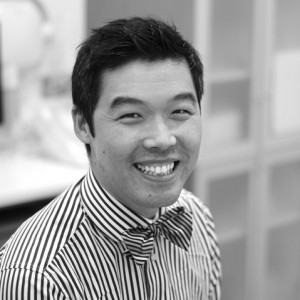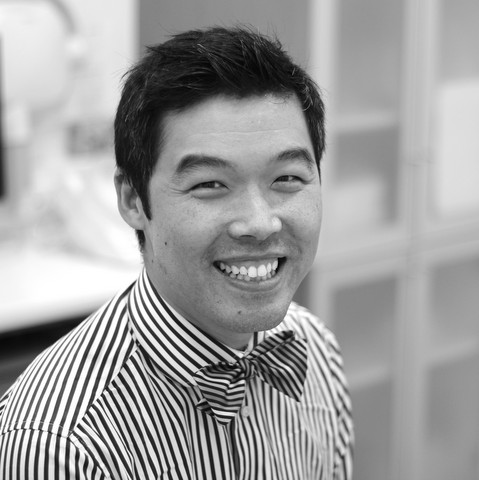 Dr Adrian Sue - Principal Dentist
Dr Adrian graduated in Dentistry from the University of WA in 2001.  He started 2 successful dental practices in rural WA (Kalgoorlie) and Perth CBD.  He is the Principal Dentist at Perth Central Dental Centre and has helped with the teaching and guidance of more than 15 dentists/dental therapists and has had over 50 auxiliary staff under his direct supervision in more than 13 years working as a dentist.
He is a passionate University clinical tutor for the final year dental students studying at the Oral Health Centre of WA.
Dr Adrian has a strong focus on emergency dental pain, opening a 7 day a week dental practice and assembling a strong and experienced team of dentists and staff around him to help patients with dental pain and trauma straight away.
His gentle and caring nature, together with his experience, allows him to provide the best dental care in state of the art setting with humility and compassion.
Continuing education is a passion for Dr Adrian and over the years he has attended large education conferences both nationally and internationally with particular interest in emergency dental treatment and pain management.
Dr Adrian is an active member of the Australian Dental Association and is registered with the Dental Board of Australia.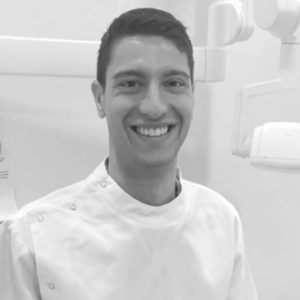 Dr Charles Tricoli
Dr Charles graduated with his Doctor of Dental Medicine with Distinction from the University of Western Australia. He is registered with the AHPRA Dental Board and is a member of the Australian Dental Association. He is a WA local and studied a Bachelor of Science at UWA before commencing dentistry.
He is a clinician who always puts his patients first, and has a very kind and gentle nature. He is very friendly and is known to always have a smile on his face. Having experienced orthodontic treatment growing up, Charles knows how it feels to have extensive dental treatment, and aims to make this experience as comfortable as possible for his patients. He is passionate about maintaining both oral and general health and places a large emphasis on preventive oral hygiene.
Outside of dentistry, Charles enjoys running and playing all kinds of sport. He enjoys spending time with family, reading books and playing the drums. He loves living and working in Perth and believes it is the best place in the world.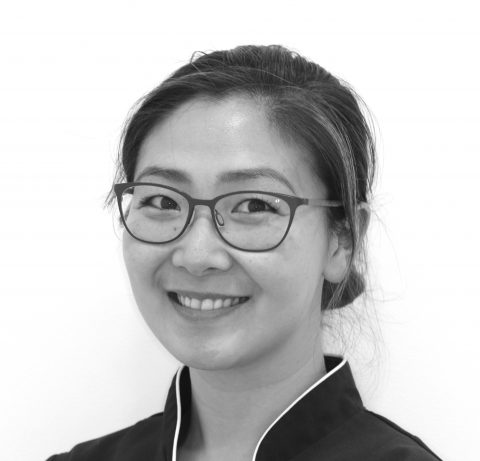 Dr Jeni Yuan
Dr Jeni graduated with a Bachelor of Science and Mastered in Genetics at the Universities of Sydney and NSW, after which she worked as a geneticist at the Victor Chang Cardiac Research Institute in Sydney. Jeni later followed her passion and completed training in Bachelor of Dentistry at the University of Melbourne, it was there Jeni met her now husband, who tempted her over to the good life in Western Australia!
She finds the delicate work of dentistry highly rewarding and strives to achieve the best outcomes for her patients.
Having had much dental treatment as a child, Jeni understands the stress of enduring complex and lengthy dental procedures. This is ever-present in her mind when treating her patients.
Jeni greatly enjoys working with the wonderful staff at Banksia Grove and feels privileged to be part of the local community.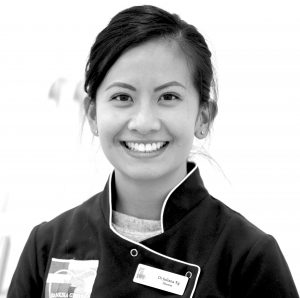 Dr Juliana Ng

Dr Juliana graduated with Honours from the University of Western Australia. During her degree, she won numerous awards including:
Prizes
– Eric Williams Prize in Prosthodontics
– Australian Dental Association (W.A. Branch) Prize
– Tom E. Scott Memorial Prize in Prosthodontics
– Ramesh Balasubramaniam Prize in Oral Medicine
– Leonard Nathan Prize in Oral Pathology
– ADAWA Student Volunteer Scholarship
– Pierre Fauchard Academy Dental Student Award of Merit
Dr Juliana is committed to achieving the best possible outcomes for her patients within a comfortable setting. She is also passionate about giving back to the community and is the clinical coordinator for the Western Australia dental branch of the Tzu Chi International Medical Association, a charity providing dental treatment to the homeless and refugee populations in Perth.
Outside of dentistry, she enjoys relaxing at the beach with a good book, camping and hiking.
Dr Juliana is an active member of good standing with the Australian Dental Association and is registered with the Dental Board of Australia and AHPRA.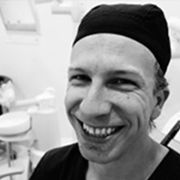 Dr Wesley Huupponen
Dr Wesley graduated with Honours in Dentistry from the University of WA in 2002.  Dr Wesley has extracted thousands of wisdom teeth for his patients for over 12 years.  He receives regular referrals from other dentists and patients for difficult extractions and the removal of wisdom teeth.  His knowledge and experience in wisdom teeth removal have already helped thousands of patients with wisdom teeth pain, including many of our own dental nurses.
Dr Wesley owned and operated his own dental surgery in rural Kalgoorlie for over 8 years before relocating home to Perth.  He is an experienced, gentle and friendly dental surgeon, putting you at ease for your dental treatment.  He works together with many experienced dental sedationists and medical anesthetists to make your wisdom teeth removal safe, easy and comfortable through sleep dentistry.
Dr Wesley is an active member of the Australian Dental Association (ADA), registered with the Dental Board of Australia and operates from Perth Central Dental Centre (Twilight sedation/Sleep Dentistry), Colin Street Day Surgery (GA) and Kalgoorlie Regional Hospital (GA).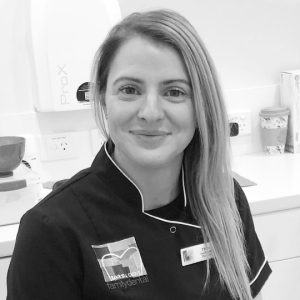 Pierra Brown - Oral Health Therapist
Pierra Brown has been in the dental industry for the last 6 years, starting out as a dental nurse and has now completed a degree in Oral Health Therapy.
Pierra has a background in childcare and a Diploma in Children's Services and is happy to treat your little ones dental needs and teach them about their teeth!
In her spare time you'll find Pierra playing indoor beach volleyball, looking after her two budgies and waiting patiently for international travel to open again.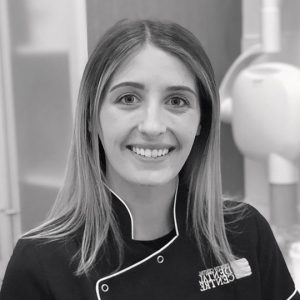 Tess Sabatino - Oral Health Therapist
Tess Sabatino completed a Bachelor of Oral Health Therapy from Curtin University in 2019. Additionally, she is a recipient of the Adec Prize and the Colgate Palmolive Prize.
Being a multi-award winning oral health therapist in Perth, Ms Sabatino can offer clientele a wide array of diverse treatment options especially periodontal disease treatment, prevention and diagnosis.
Having previously practiced at a myriad of prominent dental establishments like The Smile Club and the Banksia Grove Family Dental has enabled Tess to thoroughly refine her clinical capabilities and establish a detailed repertoire of skills.
Lastly, she strives to provide a high quality dental care whilst holding the patient's comfort and peace of mind in the highest regard.