Dr Tina Choo – Specialist Periodontist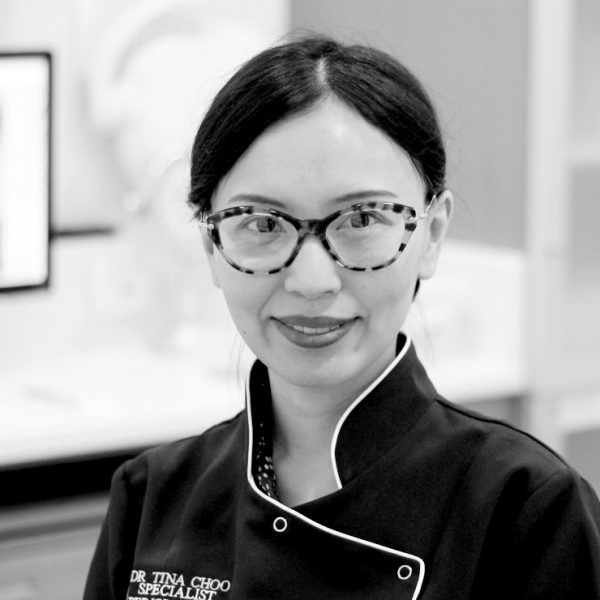 Dr Tina Choo completed her Bachelor of Dental Surgery at the University of Western Australia in 2002, and worked in general practice before undertaking three years Full-time Specialist post-graduate training (Doctor of Clinical Dentistry) at the University of Adelaide under Professor Mark Bartold in 2008. Following this, she returned to work in the communities of Perth and Kalgoorlie as a Specialist Periodontist since 2011.
In addition to clinical practice as a Periodontist, Dr Choo enjoys lecturing and tutoring Dentistry students and periodontal Post-graduate students in Periodontics at the School of Dentistry at UWA (Oral Health Centre of Western Australia) since 2011. She presents lectures on periodontics and dental implants to students and dentists both locally and interstate.   Dr Choo has a keen interest in the field of bone regeneration and her research has been published in a respected international journal. She is a Fellow of the Royal Australasian College of Dental Surgeons in the special stream of Periodontics, as well as a committee member for the Australian Society of Periodontology (ASP WA).
Dr Choo is keen on helping treat patients with Moderate to Advanced Periodontal Disease, Dental Implants and managing patients with dental implant problems. She is a member of the Australian Dental Association and registered with the Dental Board of Australia.
Dr Choo is a Fellow of the Royal Australasian College of Dental Surgeons in the special stream of Periodontics and is also a committee member for the Australian Society of Periodontology (ASP) WA branch. A/Prof Choo is a member of the following organisations:
Australian Dental Association (ADA)
Australian and New Zealand Academy of Periodontists (ANZAP)
Fellow of the Royal Australasian College of Dental Surgeons (FRACDS)
Australian Society of Periodontology (ASP)
International Team of Implantology (ITI)