Dr Juliana Ng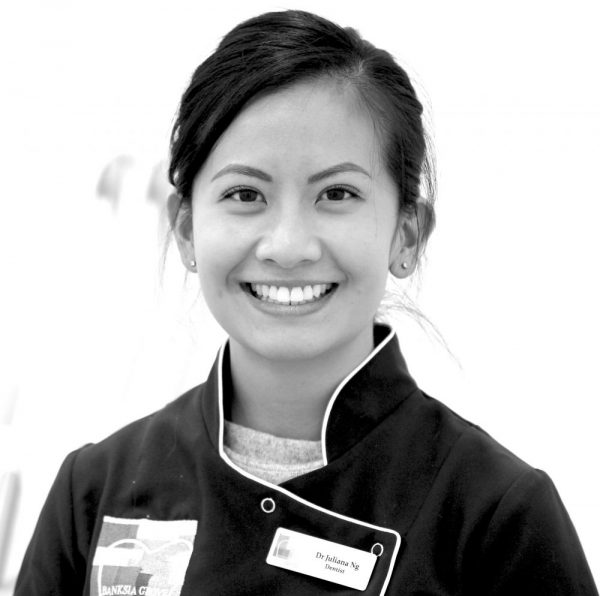 Dr Juliana graduated with Honours from the University of Western Australia. During her degree, she won numerous awards including:
Prizes
– Eric Williams Prize in Prosthodontics
– Australian Dental Association (W.A. Branch) Prize
– Tom E. Scott Memorial Prize in Prosthodontics
– Ramesh Balasubramaniam Prize in Oral Medicine
– Leonard Nathan Prize in Oral Pathology
– ADAWA Student Volunteer Scholarship
– Pierre Fauchard Academy Dental Student Award of Merit
Dr Juliana is committed to achieving the best possible outcomes for her patients within a comfortable setting. She is also passionate about giving back to the community and is the clinical coordinator for the Western Australia dental branch of the Tzu Chi International Medical Association, a charity providing dental treatment to the homeless and refugee populations in Perth.
Outside of dentistry, she enjoys relaxing at the beach with a good book, camping and hiking.
Dr Juliana is an active member of good standing with the Australian Dental Association and is registered with the Dental Board of Australia and AHPRA.